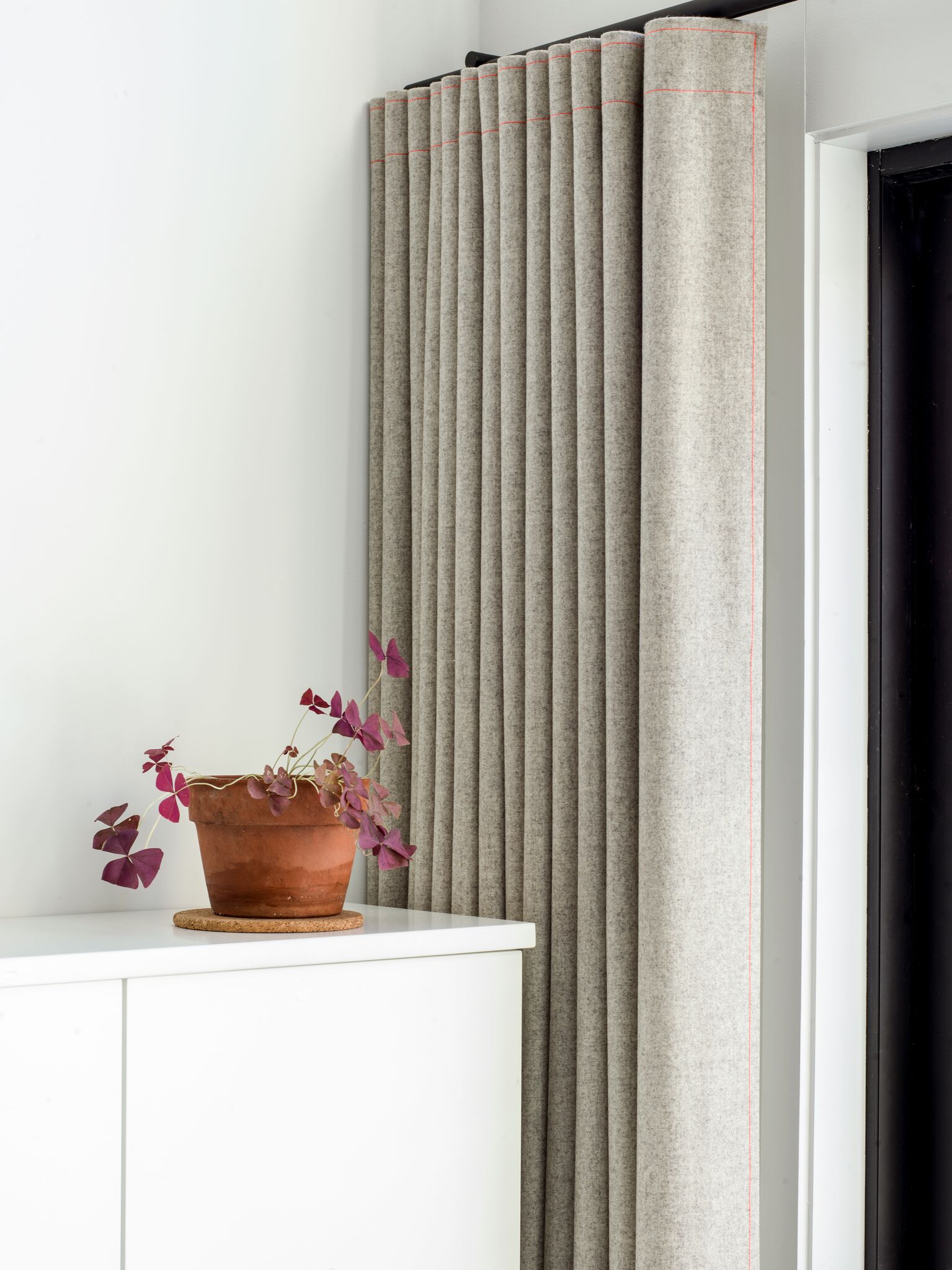 RAW is a curtain with no hem. The border is left raw with a decorative edge stitch. The edge stitch can be the same color of the felt for a subtle detail or any colors as an accent detail. Made with a dark felt color the curtain is similar to a blackout curtain, even without a lining. This curtain can be lined or unlined depending of the use.
Curtain fullness from 20% to 80%.
Available in three basic grey and multiple colors.